Aaron showing her how it is done...
She really got the hang of it by this point.
She wanted to take some photos too, these were the two best ones!
Now time for some PAINTING!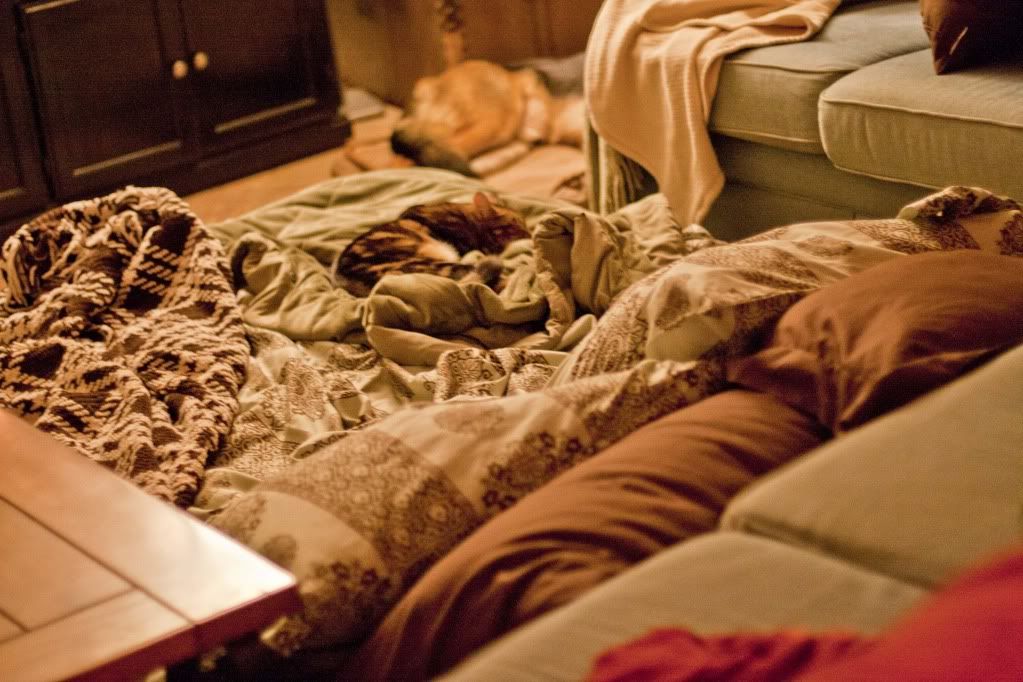 And yes, that is our cat sound asleep on the bed, and there is Ezekiel on his bed. Both nights it was family snuggle time for sure, all of us were on this thing, ha ha!!

There is just something about a stormy day and a cozy bed thrown together in the front room, that is irresistible!!
Aaron and i NEVER water T.V. during daylight, but we did for a little while this weekend! (However, we are so nerdy and absolutely LOVE documentaries, so that is what we watched, ha ha). And lets be serious, when you have a cool little lair like that one it is really hard to leave, ha ha!
(And the bed was still cozy without the fort)!
You can't have movie time without fresh popcorn!!