Well my little "baby" brother was visiting us for the last few days, and then to top it off my mom decided to join us last minute for a night too, it was a blast! Well my brother is a funny age right now, (he just turned 14), and if any of you have had a sibling this age i don't think i have to explain. He HATES me taking photos of him, so i really didn't get much of us, and the ones i did he is making a dumb face. But we had a great time, and did all sorts of stuff! We went to the beach, (of course), took a bike ride into Los Osos for hamburgers, went on two Costco dates, Aaron and him made a animal catapult to deter the raccoons from stealing our cats food, and you can't forget his hobby of choice... xbox. Yes, he lugged his xbog along with his favorite games to our house, and lured my husband into playing until the early hours of the morning, yea! Yes, i fell asleep to the sound of people getting shot and stabbed and yelling in foreign languages!! But overall i really enjoyed having him here, i miss him so much living three hours away. But i must say it is sooo weird for my "
little
" brother to not be little anymore!! Here are the few photos i snagged of him before he got too annoyed, ha ha!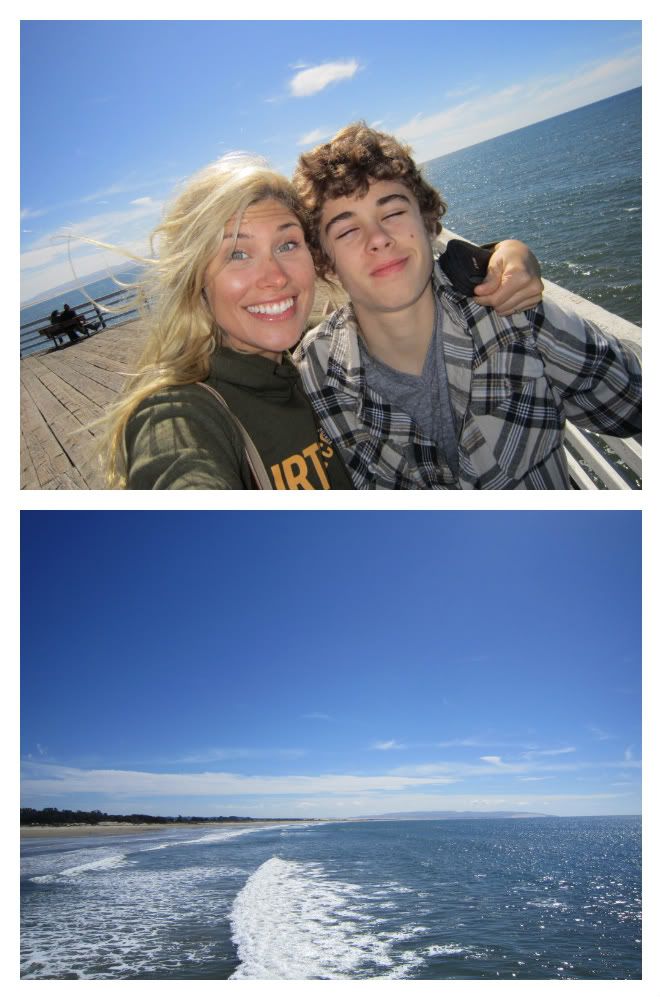 Pismo beach
We LOVE crepes! And so Michelle know that when he comes over he will get them at least once!!
And you know how it is when you have company for awhile... lots of laundry and a messy house!!
Or is that just my sloppy brother?????