So in my eairlier post i said that my little brother was visiting for the last week, well i convinced him to join me in doing one of my favorite things, THRIFT STORE SHOPPING!!!
And i must say, i found some treasures, here are a few...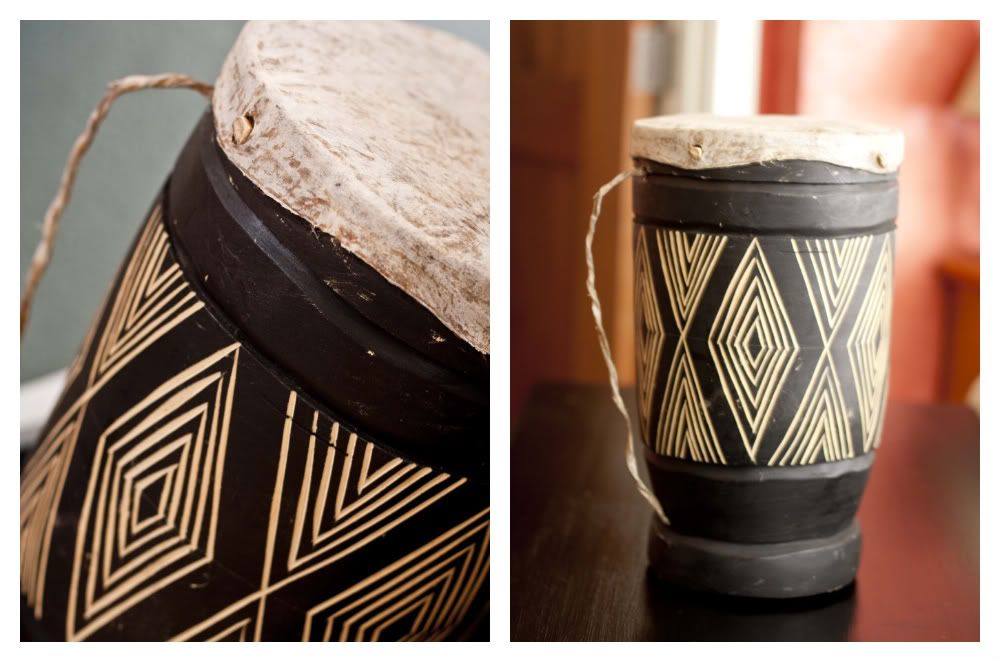 i am in love with this drum! I thought it was a bit pricey, (15 bucks), but i think it was worth it!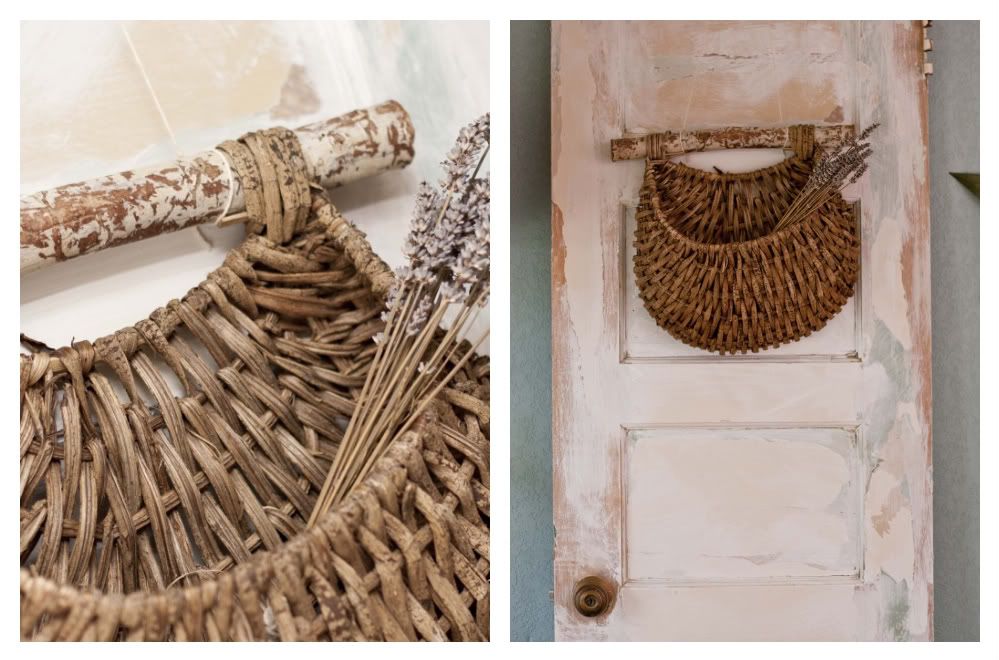 I loved this basket too, and it was only 2 dollars
I got the baskets for a project i am working on, i am turning the guest bedroom into a sewing room. These are going to be the drawers in a shelving thing i am going to build. (and by me i mean Aaron)! And the candle holders are soo neat, they are real silver, made in Japan, and have really neat engravings. And they were $1.95!!!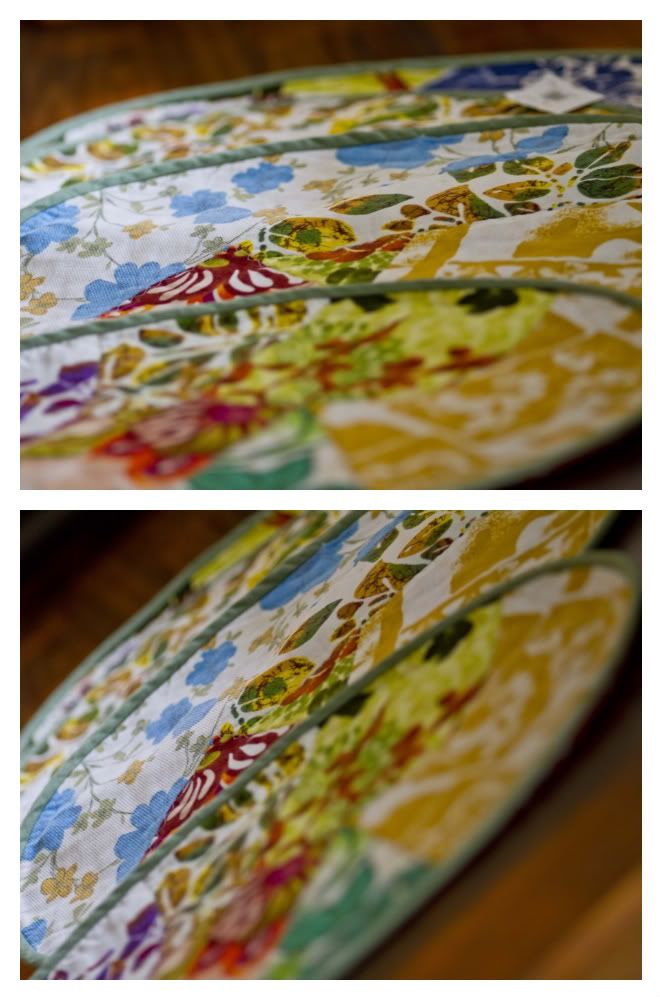 this set of six place mats were three bucks, and i LOVE them!
And what always happens when i find cool little additions, i get the bug to spruce up the whole house! So all day today i have been running around the house having fun changing it up. Here are some of my little projects..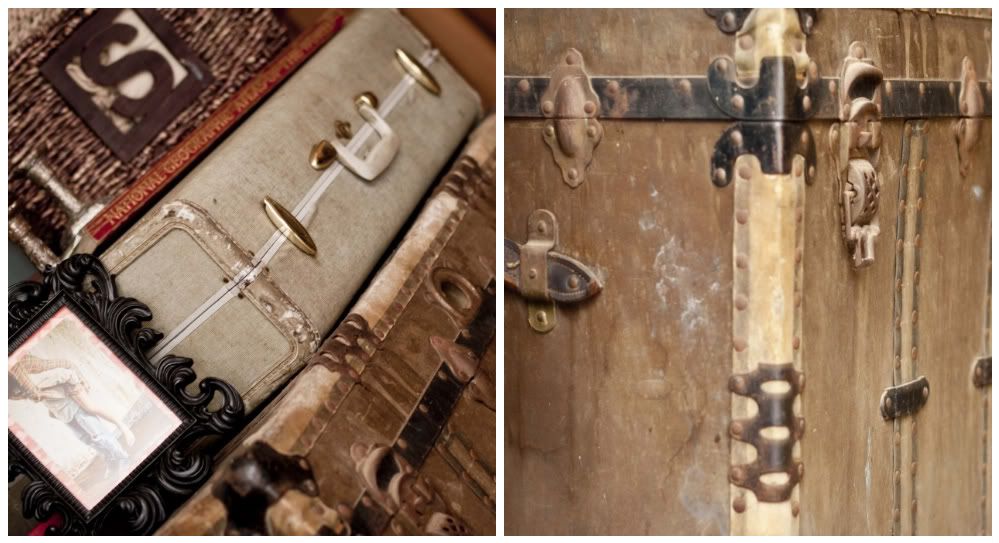 We got this chest at an auction years back, i am in love with it! And i got the suitcase last week at my favorite thrift store here in Morro Bay!

I am not done, (just started really), i still need to find a cool pot for the plant

I love old books, and every time i find them in a thrift shop i pick them up. They are usually never more than a dollar or two! And if anyone can tell me what the black thing is on the right, we have no idea??
I have been really wanting to put more plants in our home, we have had a few, but i wanted more. So we got a few, added some moss and i put them all over the house!


i have had these three black keys, and have never found a spot for them and i love incense:)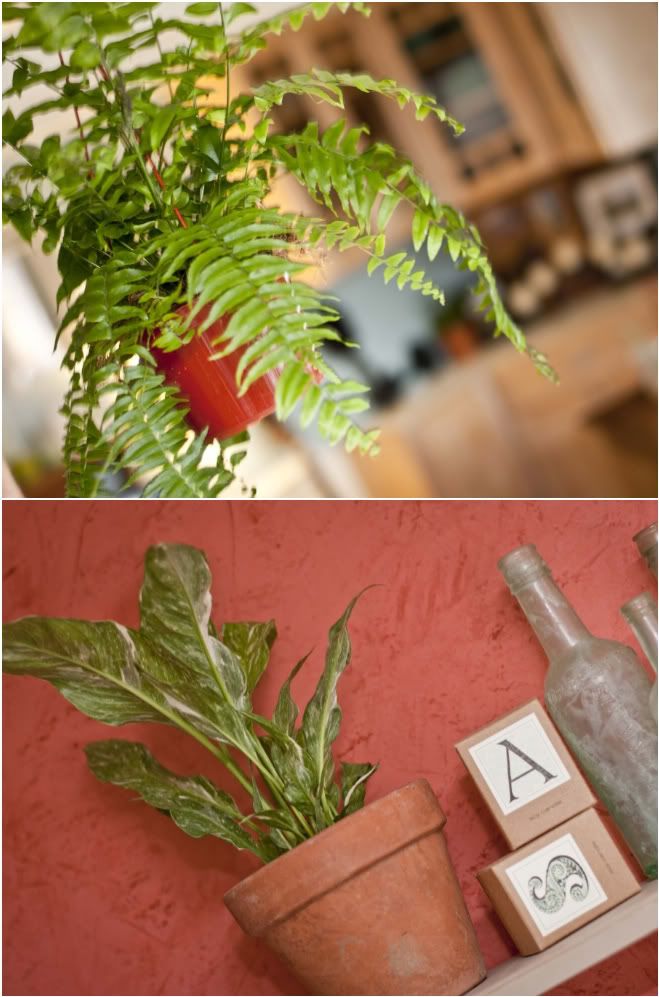 I also took an older, not so cool, magnetic bulletin board and made it a little bit more exciting. I chose some photos from aaron and i over the years, and added some sweet love notes too!!
Well in case you were wandering why i might have been a bit excessive with the photos in this post...
we have a photo shoot job tomorrow that prompted us to buy some new equipment! Yea!!!
We got the canon 135L lens and a flash!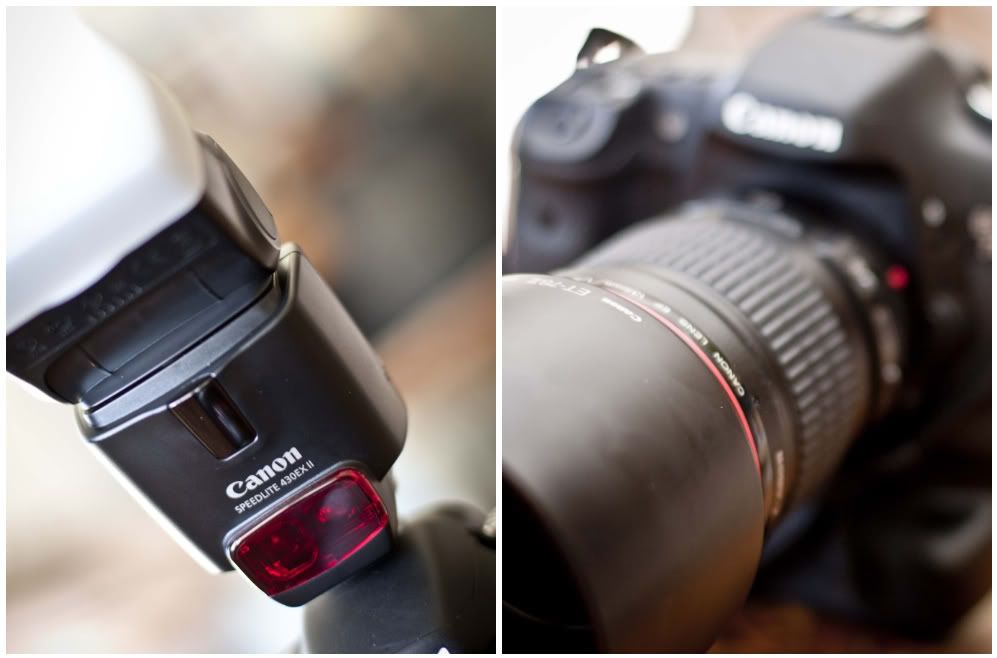 I am off to make dinner and probably play with our camera some more!!